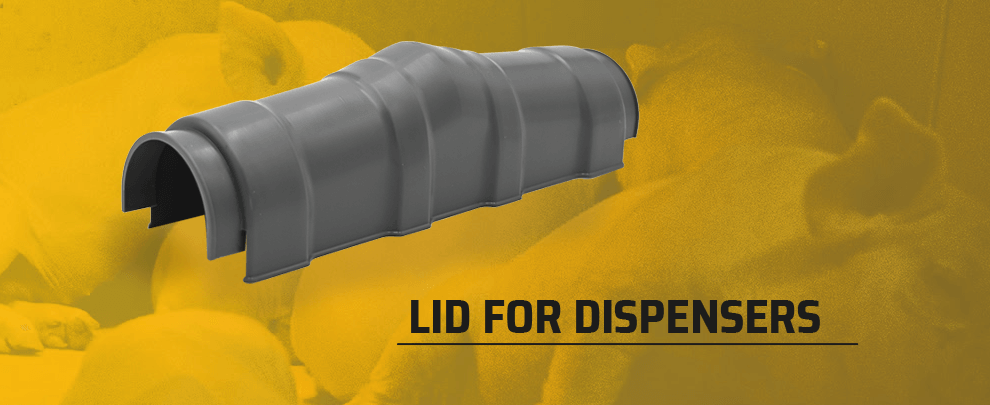 Advantages of using lids in feed dispensers for pigs
01 of June of 21 - News
The new lid for dispensers is placed on the tube that carries the feed to prevent the infiltration of moisture and dirt between the tube and the dispenser.
Lid with slopes designed to prevent the condensed water in the tube from entering through the upper part of the dispenser, moistening the feed and creating a crust that can prevent the correct flow of the feed.
This product is compatible with the entire range of Rotecna dispensers and with both Ø55 and Ø60 mm tubes. Its assembly is quick and convenient, since it can be assembled when the dispenser is already installed.
ADVANTAGES
Prevents moisture or dirt from seeping through the top of the dispenser.
Quick and easy to install.