Transparent Ni-2, better visibility for piglet inspection
03 of April of 19 - News
In its efforts to continuously improve farmer's profitability, Rotecna launches a new model of its two types of Ni-2, the covers designed to protect newborn piglets.
The new transparent design allows perfect visibility of the interior of the hog pen and facilitates the control of piglets during their first days of life, without having to access the interior and open the lid manually, which reduces the likelihood of cross-contamination between maternity pens through the feet.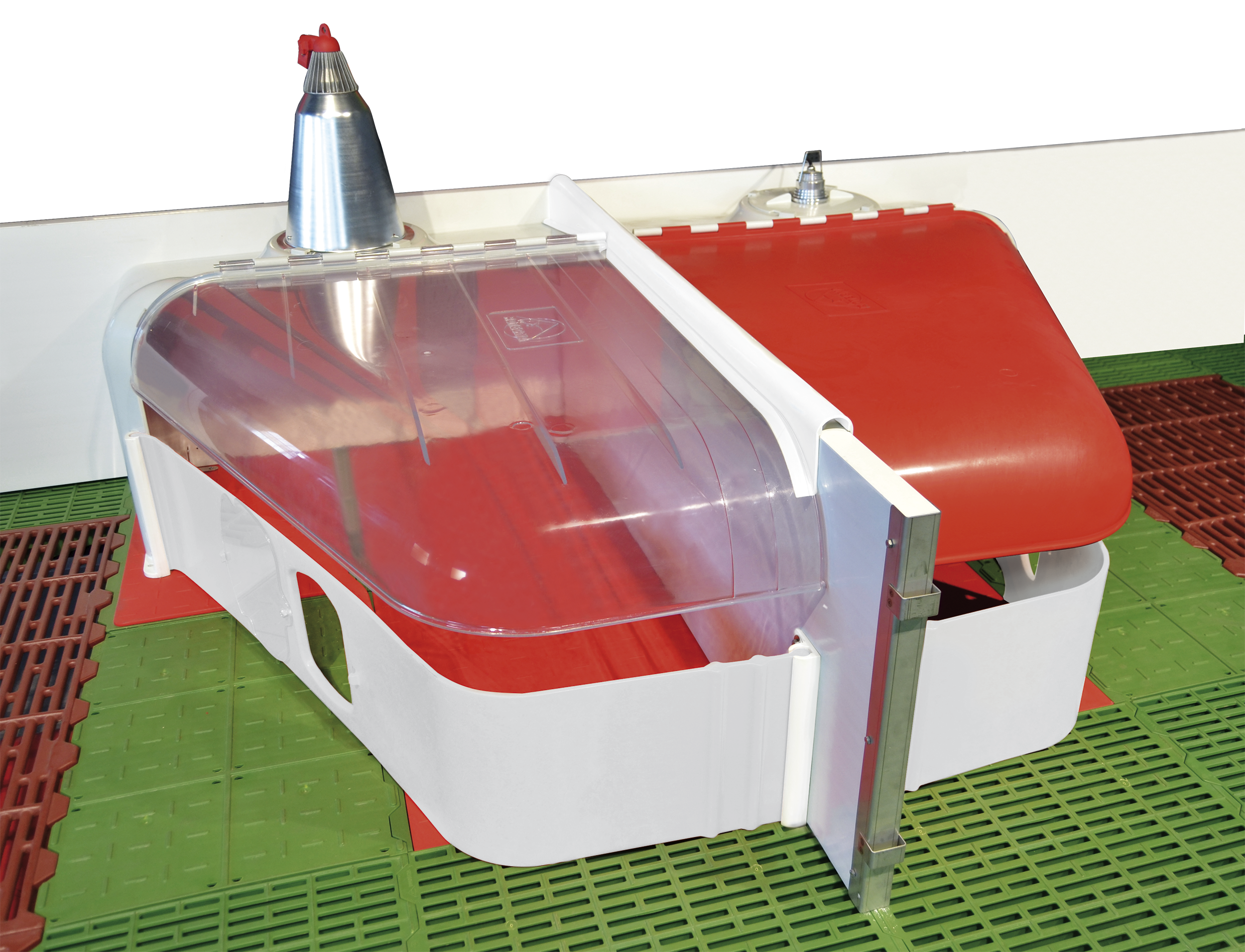 The environmental conditions required by newborn piglets, in increasingly larger litters and, therefore, with a lower average weight, are entirely different from those needed by sows, especially in the first days of life. For this reason, one of the main challenges we have in maternity pens is to reduce the piglet's temperature loss as much as possible without affecting the welfare of the sows, which is why the use of pens for piglets, such as Rotecna's pen, during the maternity phase, has increased significantly.
Rotecna pays particular attention to the demands of the new challenges faced by farmers, who must be increasingly efficient and sustainable while maintaining their commitment to the environment and animal welfare. To achieve this, they must use the best swine production resources available.
In this line, Rotecna with the aim of improving the quality of work of farmers promotes the constant evolution of its products.