18 of May of 18 - Farmers
"With a herd of 3,000 sows and more than 75,000 piglets weaned per year, the Mexican company RYC Alimentos owns a 40 year old pig farm, which makes good use of Rotecna products. Armando Landa, a veterinary surgeon by profession, has been working on this farm for ten years. He is in charge of management and administration of the farm, supervision of its health status and monitoring of its production figures. "Rotecna products are very good quality. They work very well and give good results, so we decided to install them," explains Armando.
With 40 years of history, how has the farm grown over time?
The farm began in 1975 as a family smallholding with 20 sows and a boar, but after five years, we had already expanded to 200 sows. So the family decided to build a new farm, expand the herd to 500 sows and improve its facilities. From there, the farm has not stopped growing. While 20 years ago there were 1,500 sows, we now have 3,000. This growth has occurred in parallel to the creation of the RYC Alimentos company, which processes the meat that we produce and has 1,500 employees. The firm that currently owns the business is typically innovative, and highly committed to increasing efficiency, and we are doing this by improving and remodelling our facilities.
What Rotecna products have you installed on your farm?
We have a huge variety of Rotecna products, particularly the Swing R3 hopper, the Feeding Ball, the slats, the heating plates and the feed distribution system, among others.
Why did you decide to buy Rotecna products?
When we last expanded our facilities, and in order to decide what equipment we'd install on the farm, we conducted various assessments and analysed the potential returns on investment. And we found that Rotecna products are very good quality. They work very well and give good results, so we decided to install them.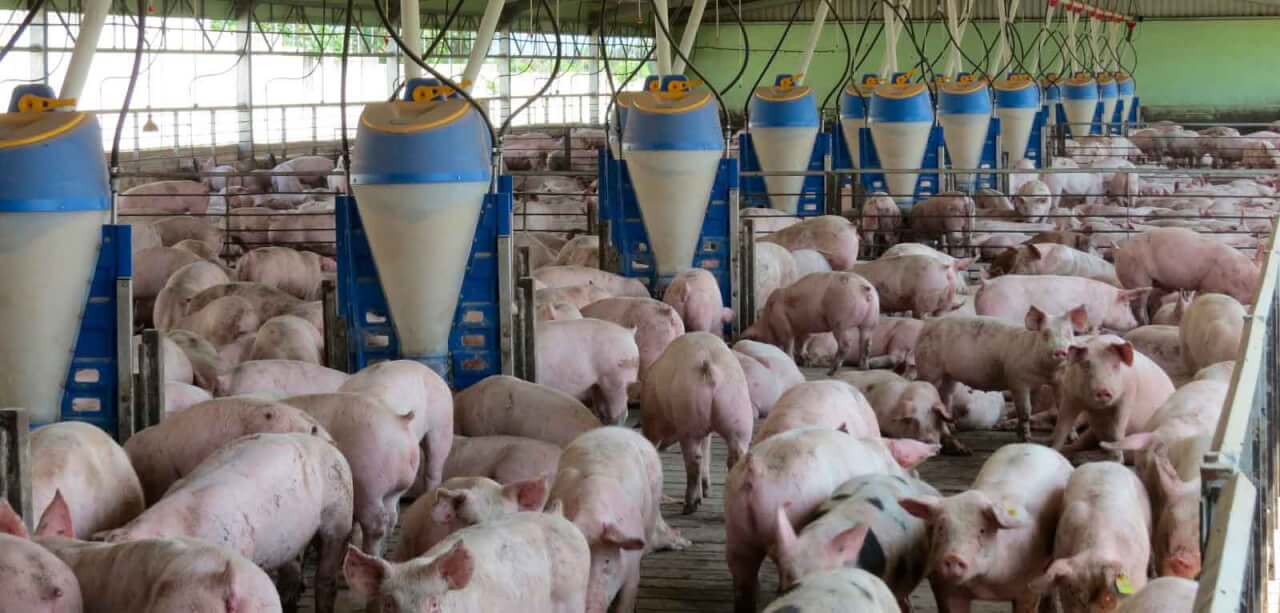 In wean-to-finish, you work with the Swing R3. What benefits are you finding with this hopper?
It is a very efficient hopper, and has allowed us to significantly boost several production parameters in these phases. Specifically, having it has improved feed conversion and increased our animals' daily weight gain. And one of the main advantages of the Swing R3 is that feed is not wasted, and there are no feed restrictions at any time, which makes life a lot easier for the farmhands.
In farrowing you work with the Feeding Ball. What made you decide on this product?
It is a very innovative product. Just like we did with the other products, we assessed it before installation and detected an increase in the feed intake by our sows at the lactation stage, so we decided to install it in our farrowing pens.
What benefits can you highlight about its use in farrowing?
The benefits that we have noticed from using it are that there is less wastage of feed, the sows eat more, they are better fed and produce more milk, so the piglets are heavier at weaning and we have also noted less loss of body condition among sows. Also, in terms of workforce, its use implies savings in the time spent feeding the animals."