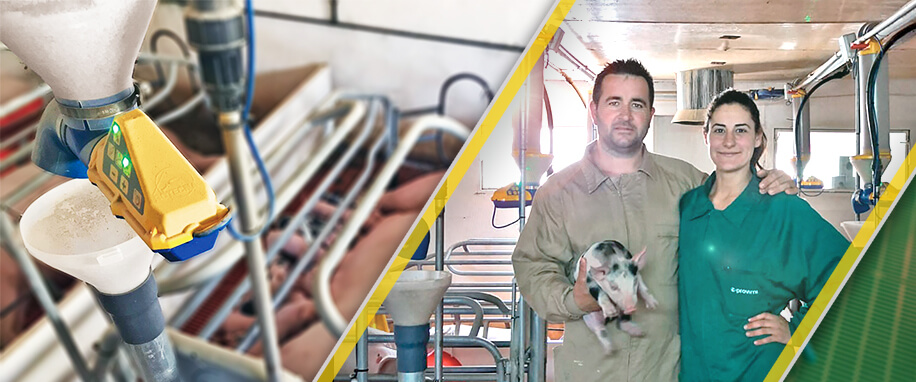 "With the dositronic we have recovered the body condition of the sows"
30 of July of 19 - Success stories
Dionisio Torres, from a family with a background in pig farming, chose to become an expert in this kind of farm. In 2009, he and his wife, María José de la Torre, expanded the business and, given their experience, they built a closed-cycle farm in the town of Baena (Córdoba) where they worked with 80 sows and one male.
Why did you venture into this activity?
From the beginning, we were clear we would venture on this type of business because that's what we've always wanted. We set up a long warehouse that separately houses the different phases: gestation, maternity, transition and bait. Although it is a small farm, we try to be self-sufficient and take advantage of our resources to get the highest benefit. This was the project we dreamed of and, with my wife, who is a veterinarian, we developed our purpose in life her.
Why did you work with the Dositronic integral electronic power supply system?
For its usefulness when managing maternity feeding, since it helps us to increase the feed consumption of the sows during lactations, with the benefits this entails, and to keep and individualised control of each animal's food intake.
What are the main benefits you hightlight from its use?
Truth is, it is a product that we are delighted with. We have regained the sow's bodily condition, and we are guaranteed they will not lose weight during lactation. Before using Dositronic we always faced this problem; now we can keep a daily control of the feeding of each sow, provide more or less food depending on their needs, whether it is hot or cold depending on each season and climate, ensuring they can eat at night. Besides, with Dositronic, we encourage the sows to get up to eat three or four times a day. Food waste is zero, the sows eat more, generate more milk and the piglet's weight increases. Because of this, when they leave, the sows have higher fertility levels and ovulate more and better, which increases the prolificacy for the next farrowing.
What are other Rotecna products have you installed?
Most of the items in the catalogue. We chose dispensers, Swing Feeder Duo hoppers for weaning, nests, heating plates, slats, etc.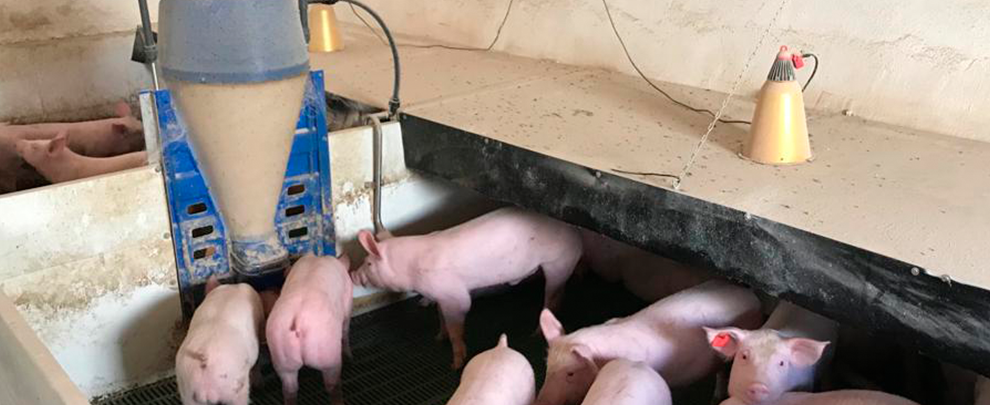 With how many feeding curves do you work?
We work with three; we program the feeding curve to a maximum intake of 10.300 from the eighth day. Thus, we increase the daily ration of the animals until we reach 90% of our target at the end of lactation.
What biosecurity measures do you take to reduce the risk of disease transmission?
The farm has an external loading dock and a sanitary ford for the disinfection of vehicles entering or leaving, and a perimeter closure of the entire area and a point for the collection of corpses with hygienic measures.
What are the future challenges for exploitation?
Our main aim is always to grow. We want to increase the farm and have between 250 and 300 sows. We are actually, as we speak, awaiting a positive response from the Andalusian Regional Government about aid for pig farm entrepreneurs.
What is your vision for the future of the industry?
I'm optimistic. I believe that the pig business is booming and shows continuous growth; it has become one of the most thriving economies in Spain.