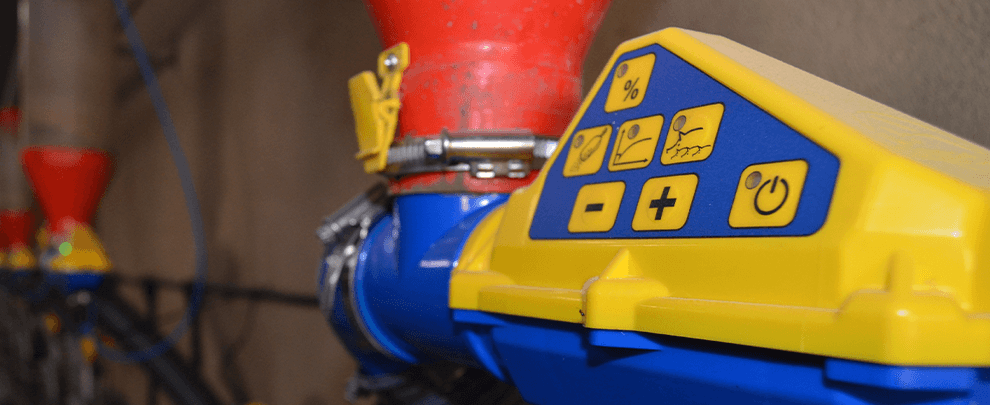 Optimize production with Rotecna electronic feeding systems
12 of November of 20 - News
Rotecna has an outstanding offer in electronic feeding systems for sows in farrowing and gestation.
On the one hand, The Dositronic M, for farrowing sows, enables the farmer easily and intuitively to apply feeding strategies to maximise the consumption of feed and water, to stimulates the production of milk from the sow and improve the condition of the sows at the end of the farrowing phase, which, in turn, reduces the weaning to service interval and increases the fertility and prolificity of following delivery. The farmers can design unlimited feeding curves in order to adapt best to the genetics of their sows and the working system of the farm.
On another hand, the Dositronic G, for gestation sows housed in groups, allows feeding individually each animal in a controlled manner according to their needs, improving the body condition upon arrival to farrowing and significantly reducing feed waste. The sows can enter any free station in the pen, without competition with the other animals of the group, once inside, a transmitting eartag is detected by the antenna of the station, then the electronic dispenser feeds the sow with the volume of feed that corresponds to her day of gestation in the curve that has been assigned to that animal, according to its parity and body condition.
Finally, Rotecna also offers a computerized feeding system, Evofeed, a multiphase system which allows controlling the feed consumed by the animals per room, making curves of different feeds and mixing them in the transition from one to another, therefore improving adaptation and reducing digestive complications in piglets.