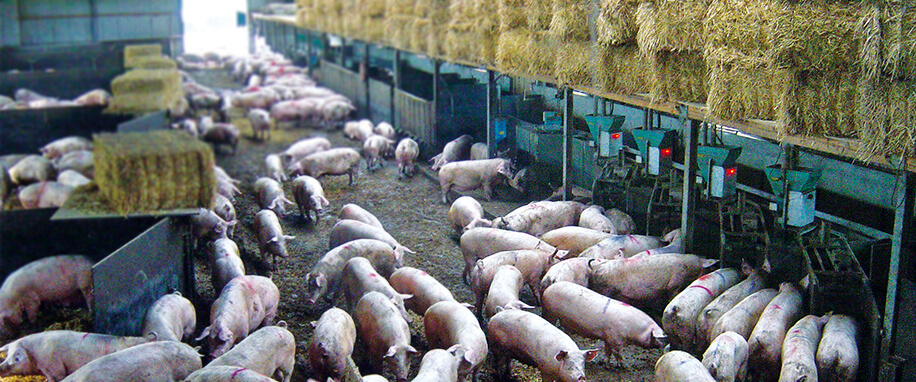 Decline in pig production in Germany
26 of July of 19 - News
German pig productivity decreased by 1.5% year-on-year and was surpassed by Spain in pork sales.
Meat production in German commercial slaughterhouses declined in the financial year 2018. The Federal Statistical Office (Destatis) reported that, compared to the previous year, productivity fell by 1.5%, reaching 8 million tonnes.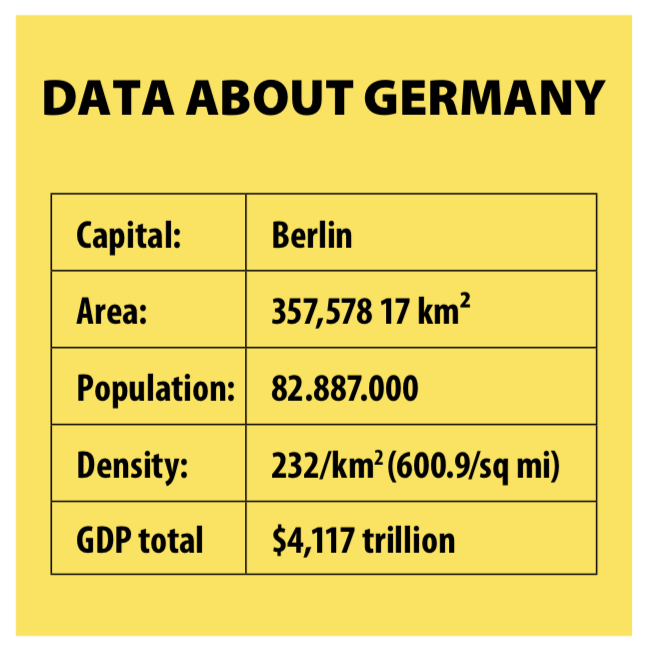 DECLINE IN PRODUCTION
The pig population of Germany on 3rd November last year was 26.4 million heads. Compared with the previous year, this is a 1.5% year-on- year decrease in production. This reduction was noticeable in the slaughter of imported pigs, which fell by 17.9%.
During the same period, the total number of domestic animals slaughtered fell by 1.9%, leading to a 2.9% reduction in pig meat production to 8 million tonnes.
For piglets and young pigs, there was a decrease in the production of up to 3.9% and 2.1% respectively, but the number of fattening pigs remained at around 11.9 million.
Breeding sows showed a reduction of 1.4% compared to six months ago in May 2018, when there were 1.8 million heads. The number of pig farms (22,400) were affected, with a loss of 4.6% over the same period last year.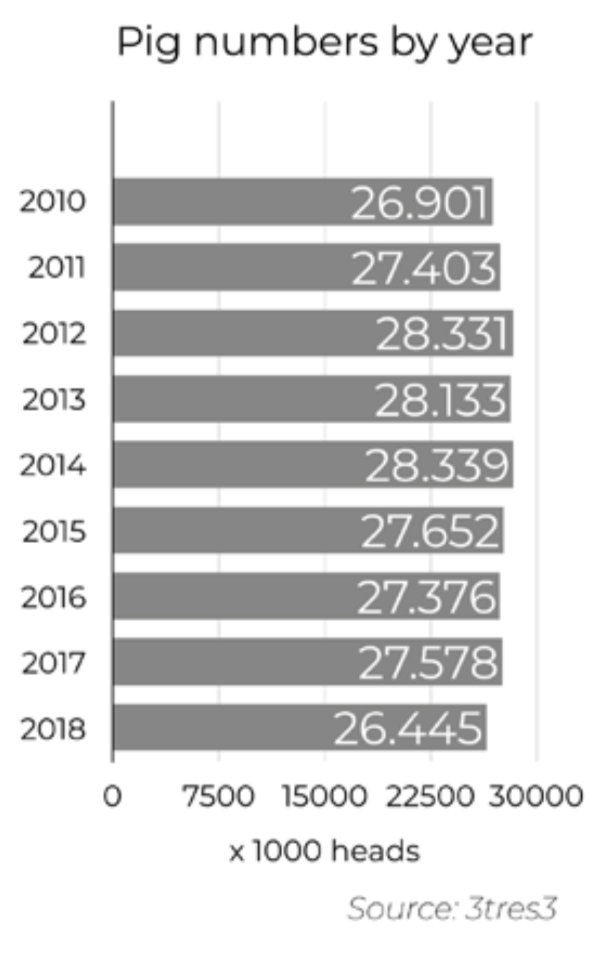 GERMANY AND SPAIN REPRESENT 40% OF THE EUROPEAN PIG POPULATION
Germany and Spain have 40% of the pig population of the European Union, being our country, the nation with more pigs in Europe. This year, as showed by the Statistical Office of the European Union (Eurostat), Spain, with 30.1 million copies, surpassed Germany (27.6 million) in pork sales.
The most recent data update by the Interporc defined 2017 as an historic year for Spain because for the first time, Spain exceeded the barrier of 5,000 million euros in value of exports and reached a turnover of 15,000 million euros, resulting in 300,000 new direct jobs and over 1 million indirect jobs in rural areas.
The figures for 2018 maintained the good level of data gained in previous years and experienced slight increases in production, over 4.5 million tonnes; and in exports, 2.16 million tonnes. From 2014 to 2018, the Spanish pork industry has increased its exports by 47% in volume and 36% in value, reaching 4,826 million euros.
Thus, Spain ranks third in the world trade of pork products, selling to over 130 countries.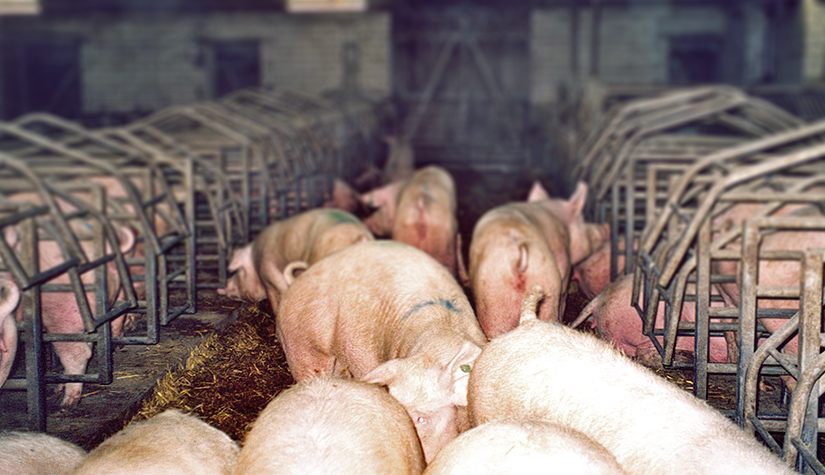 A maternity farm in Germany. Photo: RotecnaPress