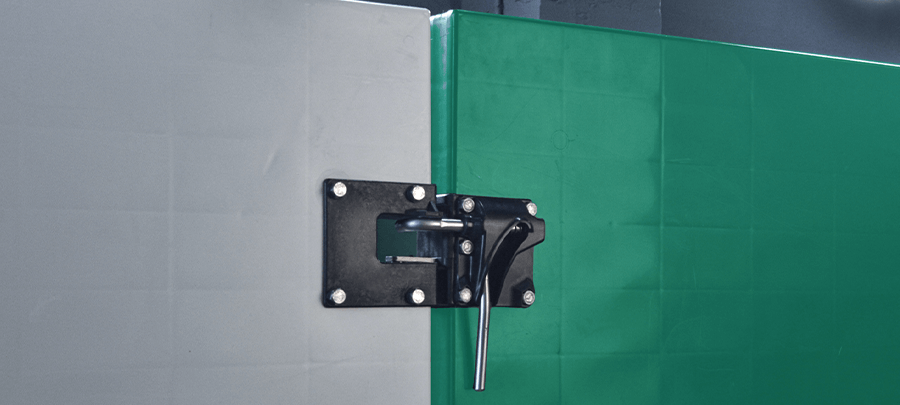 Discover the new Rotecna Fast Door Kit
31 of July of 20 - News
Rotecna redesigns its successful Fast Door Kit door closing system by implementing a polyamide cover for the stainless steel mechanism, reducing friction, and smoothing and accelerating the action of the opening and closing system.
The Fast Door Kit is an innovative closure system for doors in fattening and gestation pens made of PP panels, which allows opening on both sides, both inside and outside the pen, to the right and left of the door, in a simple way and fast, using just one hand.
The Rotecna patented closure system offers a solution to the problems detected by farmers in other existing systems on the market. In addition to its ease and comfort of use, the Fast Door Kit has a safety mechanism that guarantees a perfect closing of the door and prevents it from being accidentally opened by animal blows.
FEATURES
Made of highly resistant and durable corrosion immune materials.
Convex housing system with conical hook to facilitate automatic closing.
Spring lock handle.
Cornerless design that prevents the accumulation of water and dirt, ensuring optimal hygiene and preventing the appearance of bacteriological problems and contamination.
Option to supply the panels with the millings and holes for the system already made.
ADVANTAGE
Easy and quick to assemble and use.
Quick closing and secured with one hand.
Security mechanism that guarantees the perfect closing of the door.
Corrosion resistant.
High durability.
Very versatile.