PVC cover for weaned piglets by Rotecna
10 of March of 20 - News
A favourable environment for piglets after weaning favours their adaptation and improves their growth. Creating such an environment with a nest means significant energy saving and can be done in a simple, economical way, and any facility.
With this in mind, Rotecna is launching the new Ni-2 Weaner for transitions, with covers made of highly resistant and durable synthetic material which protect the piglets from draughts and facilitates the creation of an optimum indoor environment, reducing heat loss from the animals, which will then grow faster, more uniformly and with a better conversion rate.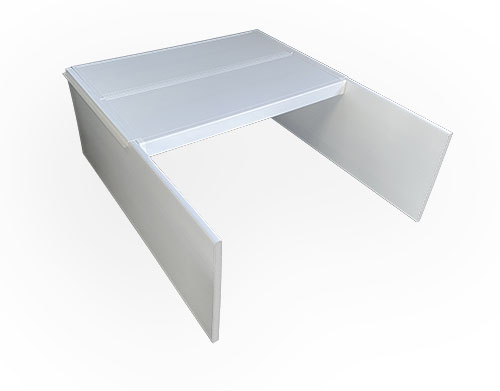 ENERGY SAVINGS
By avoiding draughts and installing it on an insulated floor, preferably heated, we reduce the heat input needed by the animal. Besides, we reduce the space to be thermally conditioned, allowing the room temperature to be lowered by between 4 and 8 ºC, with the consequent energy and economic savings.
EASY HANDLING
Designed to facilitate the operators' tasks, the Rotecna Ni-2 Weaners are very light and allow movement of up to 215º: it opens completely to enable the inspection of the animals, to proceed with their cleaning, or it closes partially below the level of the fence so that the entrance to the nest is reduced and its interior is better insulated. The available lifting systems allows them to be opened individually or collectively, manually or automatically.
THOROUGH CLEANING
The materials the Ni-2 is manufactured with are resistant to the corrosive environment of the farms, their design created for a perfect installation and without corners in which dirt might accumulate, favour water tightness and allow for a complete cleaning in a short time; this guarantees optimal conditions of hygiene in the facilities and reduces the possibility of any sanitary issues.
INSTALLATION
Rotecna's Ni-2 Weaners adapt to a pen of any size, as they can be easily adjusted to the desired size. They can be installed at or below the height of the weaning fences. The 'H' brackets allow them to be folded by 180º, while the 'L' brackets give them a mobility angle of 215º.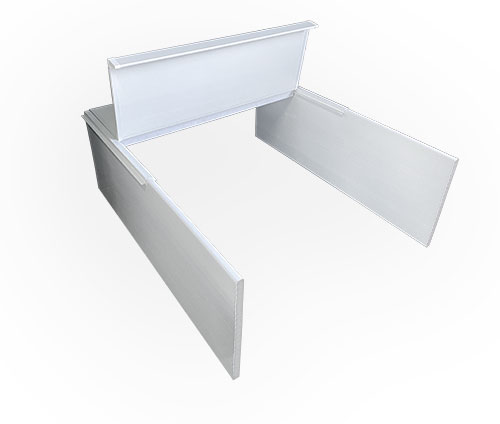 MODELS
Rotecna offers nests with two width options (2500 and 3000 mm) and four models depending on their total depth:
850 mm (750 mm collapsible)
1100 mm (500 mm collapsible)
1350 mm (750 mm collapsible)
1600 mm (750 mm collapsible)
CHARACTERISTICS:
Collapsible up to 215º.
The perfect fit of the components, no air leaks and no corners where dirt can accumulate.
We can cut it on demand.
Made of PVC, synthetic resin and fibreglass.
BENEFITS
Lower mortality and higher growth rate, more homogeneity and better piglet conversion rate.
Significant energy savings compared to traditional systems.
Easy handling for piglet inspection.
Adaptable to any installation.
Lightweight, highly resistant, long-lasting, easy to clean and disinfect.