Silometric, control of silo content in real time
29 of August of 18 - News
The calculation of feed levels in silos is a difficult and time-consuming task, which sometimes involves a risk due to having to go to the top of the silos to visually check their content. Because of this, Rotecna now distributes SiloMetric (MCSystems), an innovative product for making accurate readings of silo content in real time.
What is it?
The SiloMetric is a sensor that uses laser technology to measure the level of solids inside different storage systems. This innovative product tells the user, in real time and from any electronic device with an internet connection, about content status on their farm. With this information, the farmer can also calculate silo refill periods, plan loads, and, therefore be more efficient.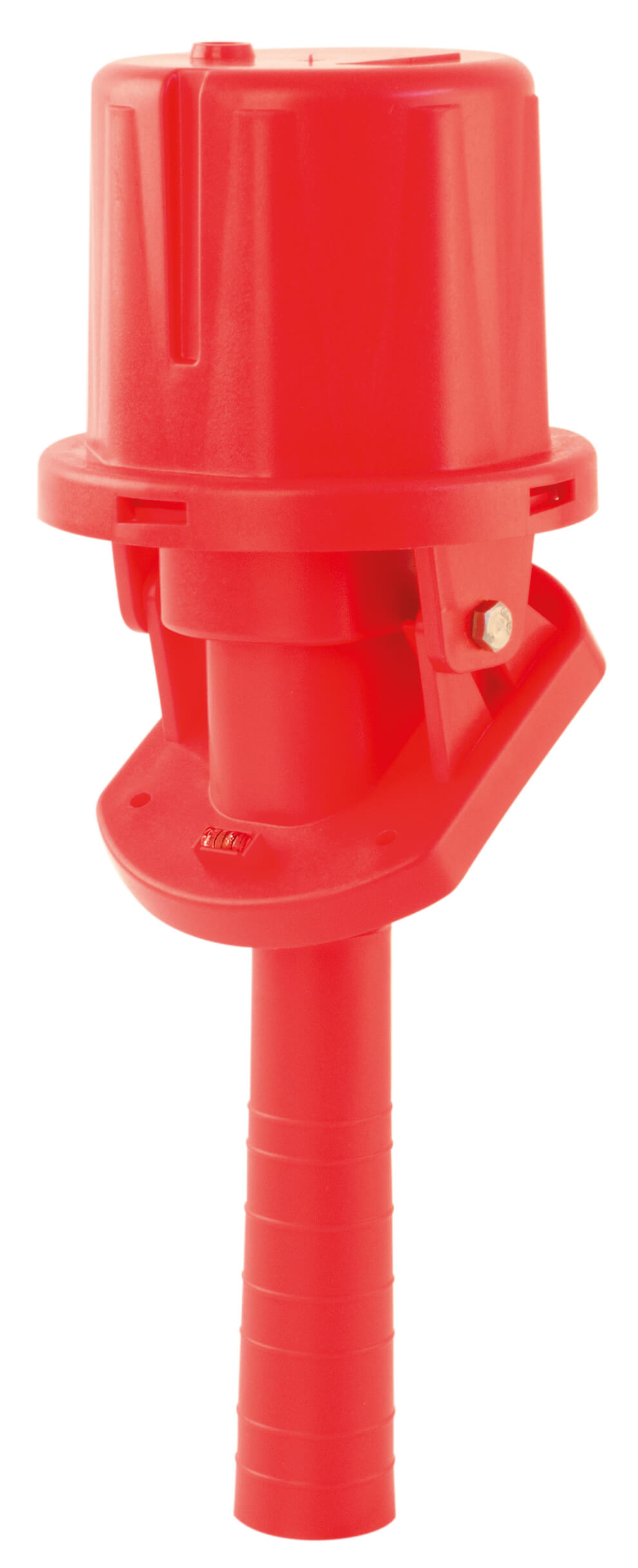 How does it work?
SiloMetric can be installed in all types of storage systems: silos, tanks or hoppers of any shape, size and material.
With a measurement range of up to 20 meters, the device is quick and easy to install at the top of the silo.
Neither does it need any wires or set-up, as it comes ready-programmed with default settings.
Via the Digitplan digital platform, the user can use any computer or electronic device with internet to check the stock, readings and silo refill periods.
The default reading frequency is every 2 hours, but this can be customized depending on the user's needs.
*Advantages of SiloMetric:
- Monitoring of feed level in real time.
- Highly accurate measurement (+/- 3 mm).
- Easy installation, no wiring, factory-programmed.
- Requires virtually no maintenance.
- Long-life battery.
- Reading frequency customizable on-demand.
What is Digitplan?
To view and manage all of the information gathered by SiloMetric on the premises, the DigitPlan application was developed. This is a user-friendly computer management program for for real time control of stock status from any Internet-connected device (computer, mobile, or tablet).
The program is designed to be practical and user-friendly. Each user creates their own profile to access all the information about their farm.
How does it work?
With the DigitPlan application, the user gets a graphic display of the status of all sensors installed, and can view the reading history, check silo status over time and modify such parameters as feed density. A highly intuitive and visual colour code presents the status of each silo: red (0 % - 25 %), orange (25 % - 50 %), yellow (50 % - 75 %) and green (75 % - 100 %).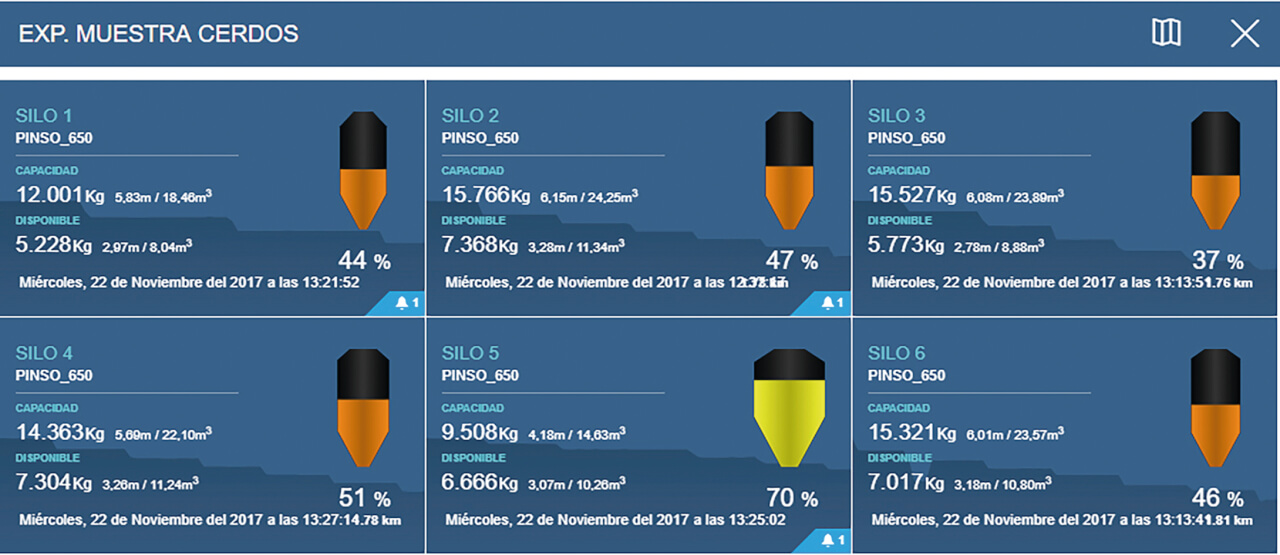 The application also offers the possibility of setting alarms and warnings for when the silo level gets too low. These messages can be managed via SMS or e-mail.
Finally, DigitPlan includes a device geolocation system for efficient management of supply logistics, calculating the best route to supply silos.
*Advantages of DigitPlan:
- Display stock in real-time.
- View reading history in graph or spreadsheet format.
- Geolocation of devices and calculation of the best supply route.
- Set very low level alarms and warnings.