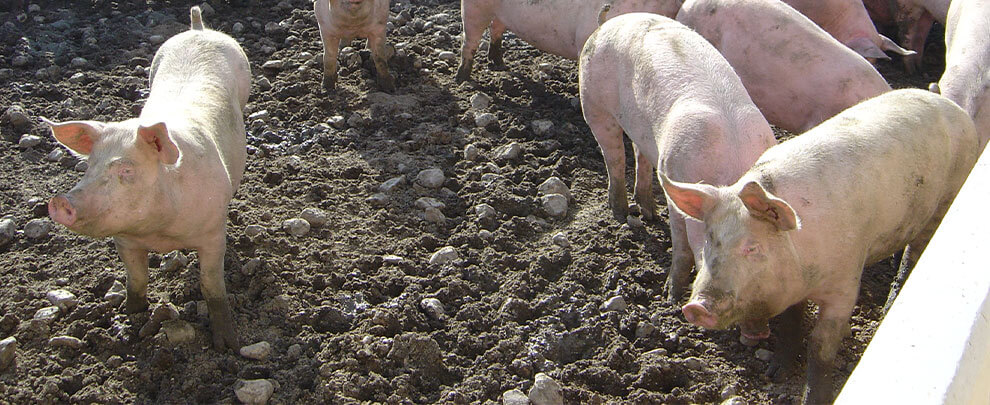 What do the grunts of the pigs mean?
16 of April of 20 - News
Contrary to what many people think, pig grunts vary according to their personality and mood. This is indicated by research published by Open Science and prepared by a team of scientists from the University of Lincoln, specialized in animal behavior and welfare. The study focused on the analysis of the relationship between the personality and the grunting rate of pigs, and on the effect that the different qualities of life of these animals have on the sounds they make.
To carry out the study, there were 72 young pigs, male and female. Half were placed in roomy pens with straw, while the rest were housed in smaller pens with concrete floors. From this situation, it was analysed what differences there were between the two groups of animals: it was found that the male pigs housed with more space and straw growled more than the males housed in smaller pens. The difference was not so evident in the case of sows, which made it possible to conclude that males are more sensitive to environmental factors.
During the study, the sounds of pigs and their frequency in situations of social isolation were also analyzed. In one test, each pig went three minutes without contact with other animals, and in another, the animal was alone for five minutes, but with objects it had never seen and could interact with, such as a white cube or a cone. orange. Both tests were repeated two weeks later to confirm that the different grunts emitted in the face of the different situations were repeated and, therefore, that they had a meaning and provided information about the animals' personality and mood. In this sense, the study reveals that pigs with more proactive personalities growl more frequently than less active animals.
Finally, the study concludes that the sounds produced by pigs transmit a wide range of information such as the emotional, mood and psychological state of the animal. So, for example, pigs scream when they are afraid and to alert other animals to their situation and instead make quieter grunts when they are eating.
On the other hand, other articles published on the grunts of pigs affirm that these animals emit up to 20 different vocal sounds that can provide important information to professionals about their personality and well-being.
Growling onomatopoeia
Beyond the sounds that the pigs make, it is curious to know the different onomatopoeias with which their grunts are represented depending on the language: in English it is said "oink, oink", in Japanese "boo, boo", in Polish "chrum, chrum ", In French" groin, groin ", in Swedish "nöff, nöff", and Spanish "oinc, oinc".