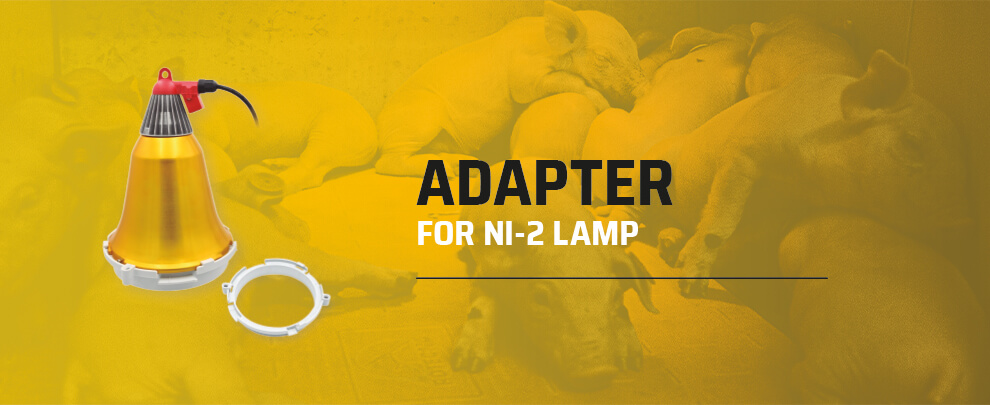 Discover the new complement to adapt standard lamps to Ni-2 by Rotecna
25 of March of 21 - News
With the will to complete the family of nests for farrowing and weaning, Rotecna has released a new element that allows you to easily adapt most standard lamps to your NI-2s without leaking hot air. It supports the microclimate inside the nest and prevents drafts.
By placing the ring and raising the lamp, we guarantee that it remains at the height set by legislation, without the need for an extended height screen.
The advantages of working with two climates during farrowing
One of the main challenges in maternity wards is to reduce the piglets' heat losses as much as possible without affecting the well-being of the sows, which is why the use of nests for piglets in maternity has increased significantly.
Nests are an ideal tool to achieve a higher survival rate and a higher weight of the weaning piglets. They contribute to creating a protection space for newborns free of air currents and guaranteeing an optimal temperature for piglets since they maintain a suitable temperature for sows in maternity wards.
It is crucial to maintain the piglet's ideal temperature inside the nest during the entire lactation period to ensure that all its energy is used for growth and not for thermoregulation.