BLIND SLATS
Plastic blind slats for sows and piglets adaptation.
---
Description
Blind grills have a variety of applications: -Resting surfaces for piglets in farrowing, transition and wean to finish (all models), isolating them from disturbing gases from the pits and drafts. In turn, they thermally insulate and are the ideal surface onto which to project sources of radiant heat. -Rest surface for farrowing sows (only SLA0F80, 60x40cm sow grills). Installed under the front of the farrowing cage they make for an ideal resting surface that is smooth and has a good grip, minimizing problems with shoulder ulcers and nipple damage. -Under hoppers and pans help to collect wastage in cases of incorrect setting. -To cover corridors used to channel air as part of the environment control system.
Models
600x400 mm
600x500 mm
600x500 mm (semi-blind A)
600x500 mm (semi-blind B)
600x600 mm
600x600 mm (blind 10% open)
600x800 mm
Advantages
Highly resistant and durable
Very easy to clean and disinfect
Less loss of animal heat from contact
Smooth surface with very good grip
Wide range to cover any need and installation
Features
Injected with polypropylene
Good thermal insulation
Non-aggressive material
Width of 40, 50, 60 and 80cm
Related products
Accessories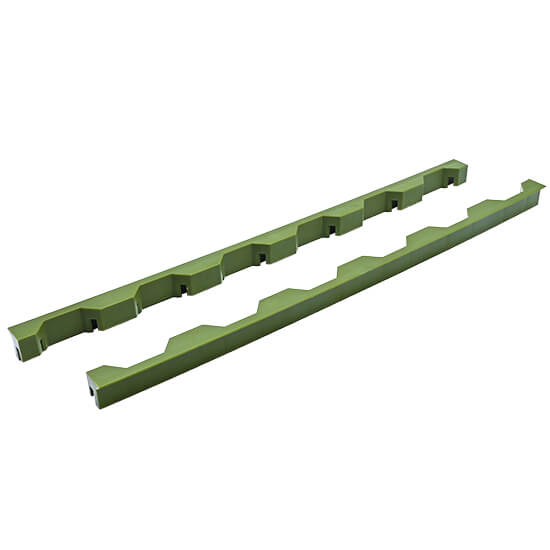 FINISHING TAB
Finishing tabs give the floors a perfect dirt-free finish
Distribution network
---
We work with an extensive worldwide distribution network so you can find all of our products in your region.
Contact us
Download the catalogue
---
Download Rotecna product catalogue and find all our product codes in a single document.
Download PDF