Complementary plastic grills for sows and piglets
---
Description
Complementary grills permit a wide range of designs in farrowing, transition and fattening, which improves the features of floors and/or reduces their cost.
Models
200x600 mm
600x200 mm
600x300 mm
100x400 mm
100x500 mm
200x400 mm
Advantages
In farrowing phase, the piglet rest area can be separated from that of the sow
Can be combined with cast iron slats in the areas outside the sow's entrance to the farrowing pen, reducing the cost and allowing piglets to be born in a cleaner and more isolated area
Special widths or lengths permitted in any installation without the need to cut slats
Features
Injected with polypropylene
Good thermal insulation
Non-aggressive material
Width of 20, 30 and 60cm
Length of 10 y 20cm
Related products
Accessories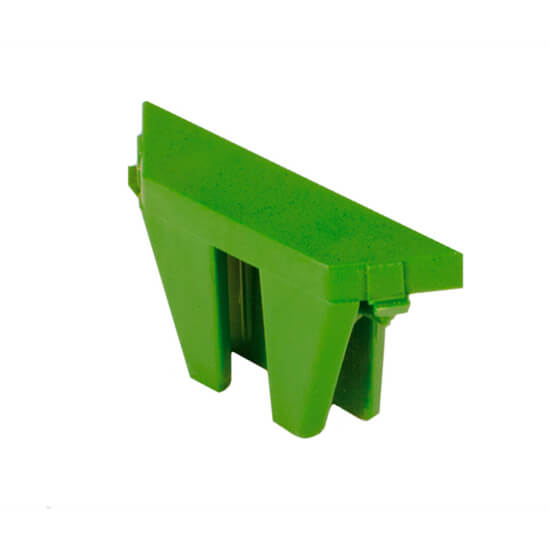 FINISHING TAB
Finishing tabs give the floors a perfect dirt-free finish
Latest news
---
With the aim of protecting pig farms from the major impact on the sector of the entry of serious diseases, biosecurity is gaining ground as one of the topics of greatest relevance to the future of the sector. Given this scenario, veterinarian and a biosecurity advisory Josep Casanovas...
Read more
Distribution network
---
We work with an extensive worldwide distribution network so you can find all of our products in your region.
Contact us
Download the catalogue
---
Download Rotecna product catalogue and find all our product codes in a single document.
Download PDF