Slats for the floor of sows' pens.
---
SOW SLATS
Plastic slats for gestation and maternity sows.
---
Description
Comfort Grip grills for sows are ideal for installation under the cage or ark in farrowing phase, as they keep the animals clean and dry, providing the necessary comfort without damaging the sows' nipples or the piglets' trotters. The direction of the paired interconnected ribs maximizes resistance, and the concave square surface and convex ribs ensure good drainage and grip.
Models
600x400 mm
600x400 mm Comfort Grip
600x600 mm Confort Grip
600x800 mm Comfort Grip
Advantages
Highly resistant and durable
Very easy to clean and disinfect
Fast drying and excellent drainage
Less loss of animal heat from contact
Smooth surface that is not damaging to shoulders or nipples
Excellent grip for sows
Excellent grip for piglets to suckle without damaging trotters or knees
Features
Injected with high-impact polypropylene
Surface with non-slip profiles
Beam to beam ribs in the same direction as the bridges
Ribs interconnected by pairs
Good thermal insulation
Non-aggressive material
Width of 40 and 80 cm
Related products
Accessories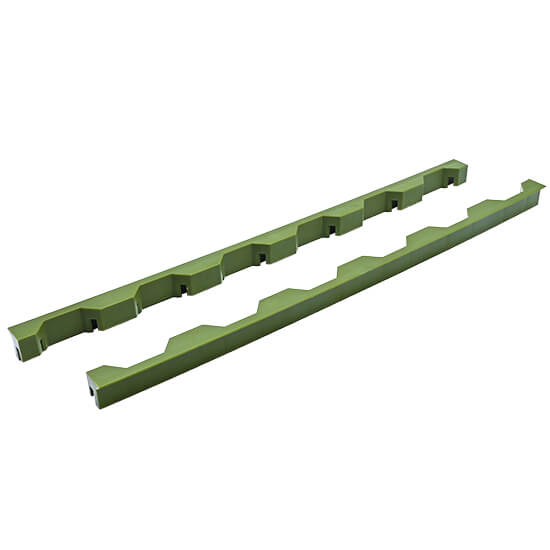 FINISHING TAB
Finishing tabs give the floors a perfect dirt-free finish
Latest news
---
The Canadian pork sector has a modern and technified structure, which has allowed it to position itself and be internationally recognised.
Read more
Distribution network
---
We work with an extensive worldwide distribution network so you can find all of our products in your region.
Contact us
Download the catalogue
---
Download Rotecna product catalogue and find all our product codes in a single document.
Download PDF