TWIN DOWNPIPES FOR AUTOMATIC CHAIN SYSTEM
---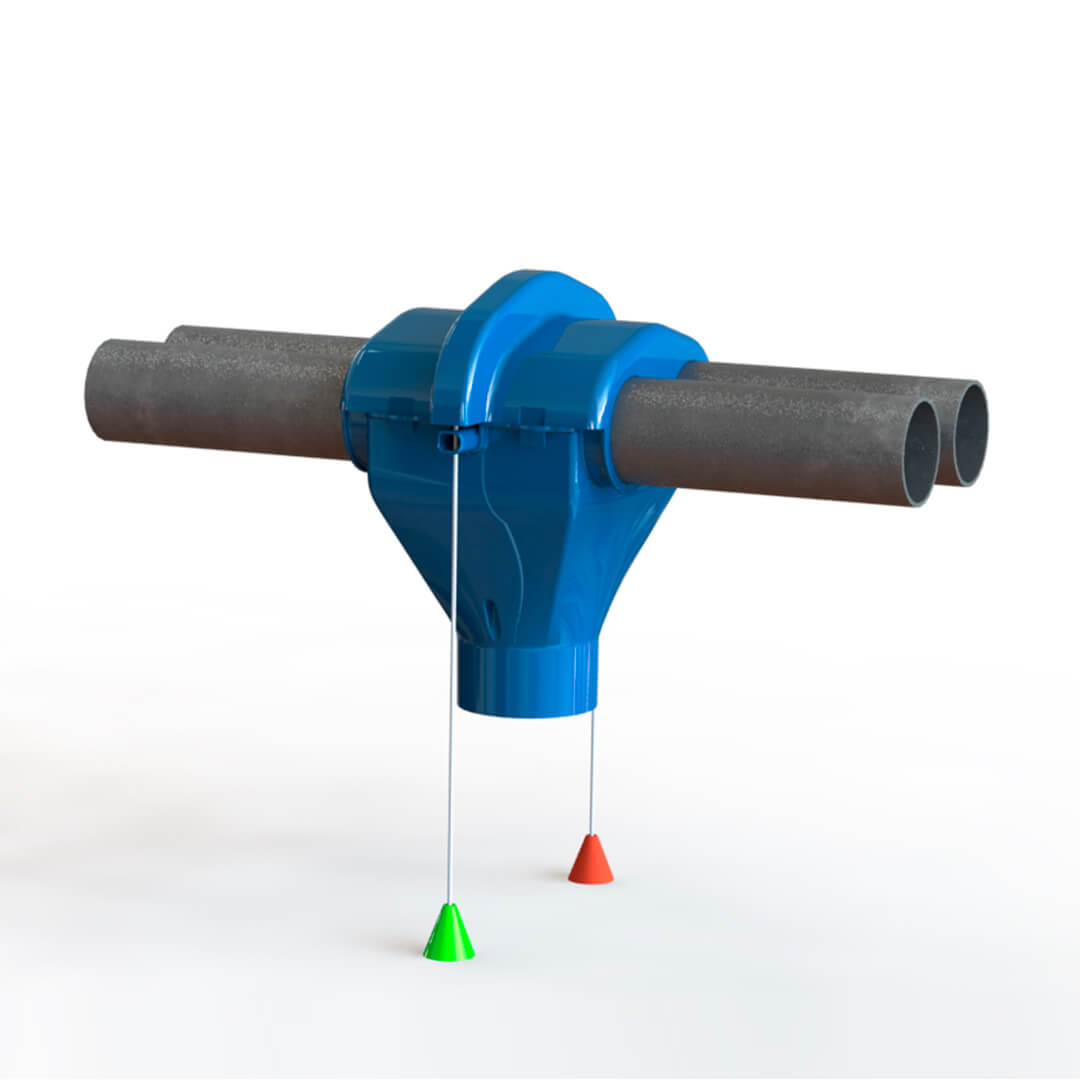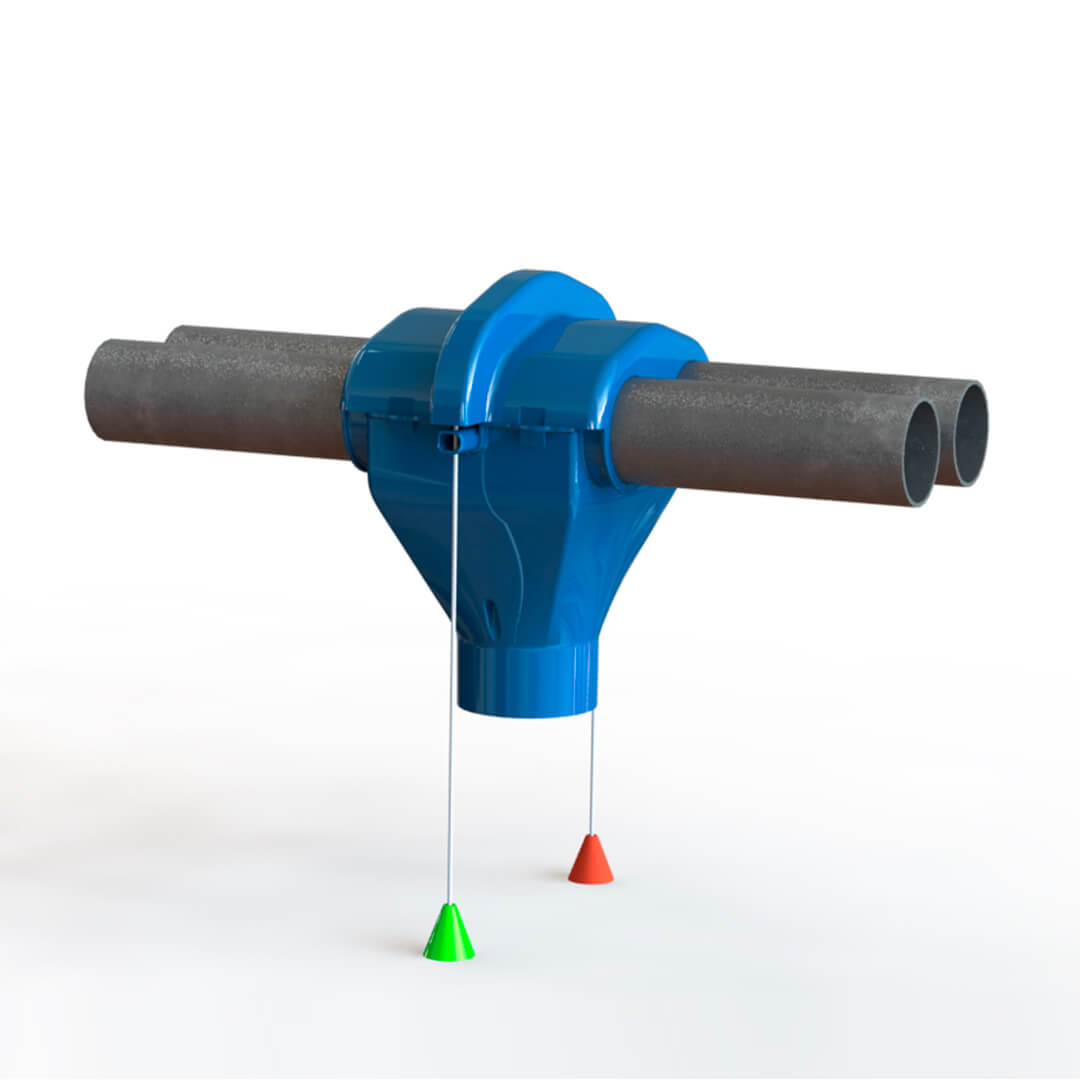 Accessories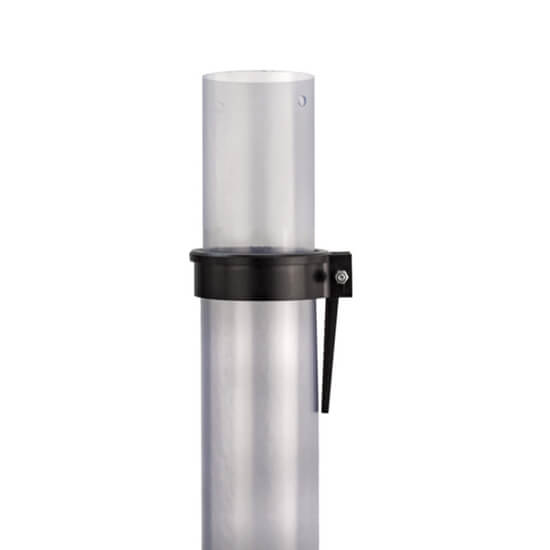 TELESCOPIC DOWNPIPES
For adjusting the amount of feed in the hopper in accordance with consumption, with options of white (63/75 mm) or (75/90 mm) or transparent (70/73 mm)
Downpipes for two automatic lines
---
Description
Twin downpipes for feed systems are adjustable and easy to install. They are triggered by cords, with no need to reach the distribution pipe. Used to fill hoppers from two different feeding pipes with a single downpipe.
Models
Advantages
Quick and easy to install and use
Once laid in the pipe they are fastened leaving both hands free to position and adjust the clamps
Features
Lockable slide gate with option of manual operation
Optional cover
High resistance braided nylon cord trigger
Fastened with metal or plastic clamps
Related products
Accessories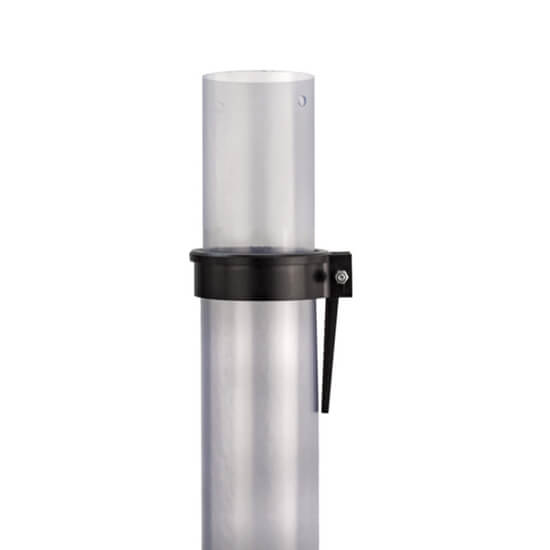 TELESCOPIC DOWNPIPES
For adjusting the amount of feed in the hopper in accordance with consumption, with options of white (63/75 mm) or (75/90 mm) or transparent (70/73 mm)
Latest news
---
The transition diet must always be gradual and gentle, to facilitate the difficulty in adapting and the development of the digestive and immune systems. Changing from milk, whose energy and protein values are of great biological value, to feed in which carbohydrates are the main...
Read more
Distribution network
---
We work with an extensive worldwide distribution network so you can find all of our products in your region.
Contact us
Download the catalogue
---
Download Rotecna product catalogue and find all our product codes in a single document.
Download PDF