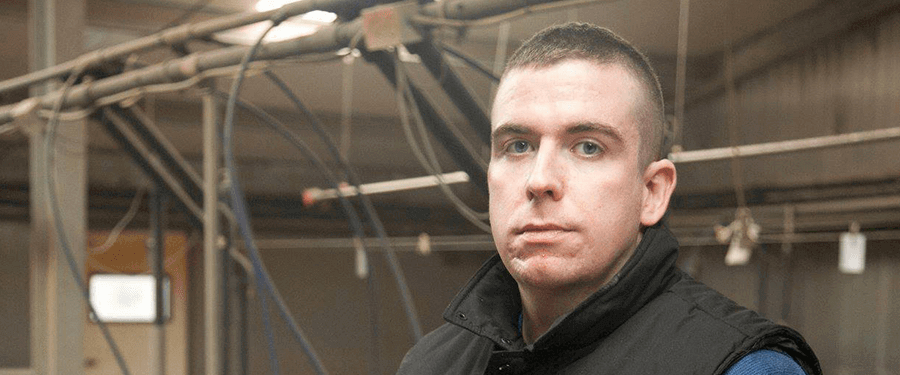 S. Mcauliffe: "Free farrowings are the future of the swine sector"
27 of March of 19 - Success stories
Up to three generations of the McAuliffe family have been involved in the pig breeding business. It all started with Shane's grandfather, Jack, in the 1960s, before his father Mike took over the company. The great passion for the swine industry and the desire to excel led them, in 2009, to market their products under the name of Truly Irish Country Foods, company of which Mike is currently the executive director. To know a little more about the experience of this breeding farm in different fields of livestock activity, we spoke with Shane, the successor of McAuliffe family.
Focusing on your experience in freedom farrowing, why did you start with this type of system?
As we are part of the Truly Irish brand, we have a direct link with consumers, and we have realised that they tend to increase their pork consumption steadily. Recently, Denmark has introduced legislation on freedom farrowing for all new breeding farms. It is clear that this system is the future, and I believe that there will be universal laws for the entire European Union.
What are the benefits that you would highlight from its use?
The sows are in better shape, and they milk better. That is, they are more physically active and consume much more food, which in turn increases the intake of piglets and leads to higher weights at weaning.
What are the main differences between managing a standard delivery and free delivery?
A system of freedom farrowing requires more work since piglets have a larger area to run around in when it is necessary to gather them for vaccination. A larger area also means that to heat and ventilate the space has a higher cost.
What Rotecna products do you have installed on your farms?
We have installed several Rotecna products: slats, heating plates and Ni-2.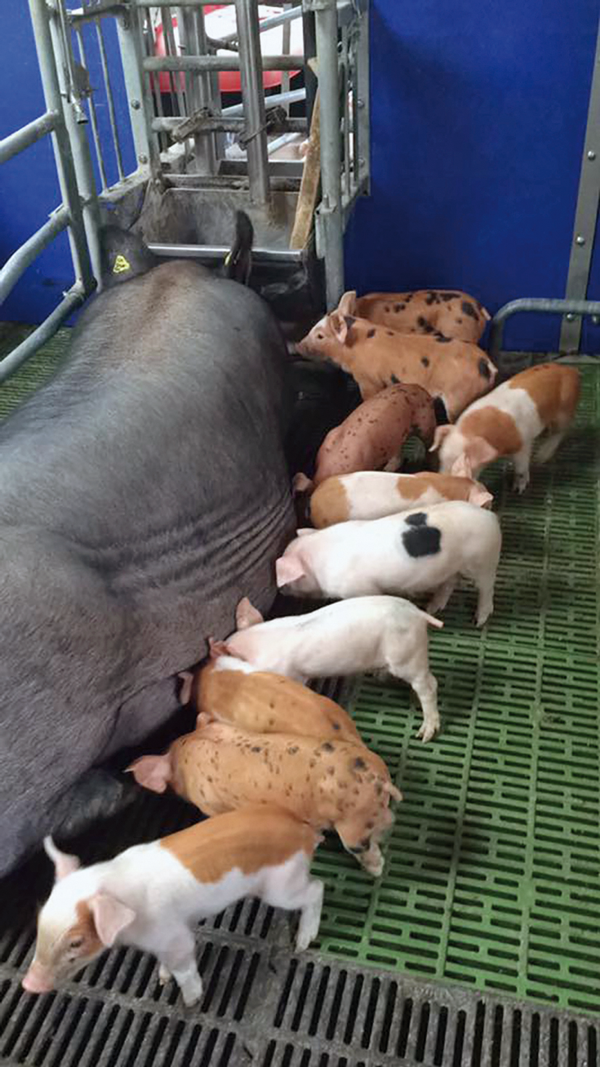 Free farrowing farm in Co.Kerry, Ireland. Photo:Shane McAuliffe
What biosecurity measures do you implement to reduce the risk of diseases?
Our farms are "high health" units, and we only vaccinate our pigs against PCV2, which means strict biosafety criteria. Visitors who have been in contact with other pigs for at least 48 hours before entry are not allowed to enter, all visitors must shower and change with the clothes we provide. We have a very detailed protocol of biosecurity measures, which covers the security of the place, the provisions of food and equipment, the vehicles, the personnel, the visitors and the routine hygiene of the farm.
What challenges does the Irish pork industry face and what strategy does your company have to deal with them?
The current price crisis, which has happened in the last 12 months, has caused many farmers to lose their farms. Since there are now just over 200 farms in Ireland, our voice is small and difficult to hear. African swine fever is also a significant concern; however, it is up to the Food and Agriculture department to ensure that the island's strict biosecurity is kept at our entry points. At Truly Irish we are continually trying to add value to pork: for example, we participate in the FP7 ThriveRite project, which consists of feeding pigs with a seaweed extract. This allowed us to eliminate antibiotics, increase antioxidants in pork and increase the price.
Finally, what impact do you think Brexit can have on the Irish livestock industry?
Brexit is probably our biggest concern, as Ireland exports more pork to the United Kingdom than any other country. Also, every week 6,000 pigs cross the Northern Ireland border; if a "hard" border is imposed that stops our activities, then we will have no place within the Republic for the pigs to be slaughtered.
TECHNICAL DATA
Year of construction: 2014.
Last reform: 2017.
Location: Co.Kerry, Ireland.
Number of productive sows: 550.
Number of males: 3.
Insemination type: PIC337.
Number of farrowing/delivery places: 140.
Sow replacement rate/year: 40%.
Fertility rate/sow/year: 94%.
Number of sow births/year: 2.36.
Number of piglets born alive/partum: 16.
Number of weaned piglets/sow/year: 31.38.
Weaning age (days): 26.20.
Mean weaning weight (kg): 7.
Type of accommodation in gestation: Group electronic feeding.