Dositronic M automatic feeding system
---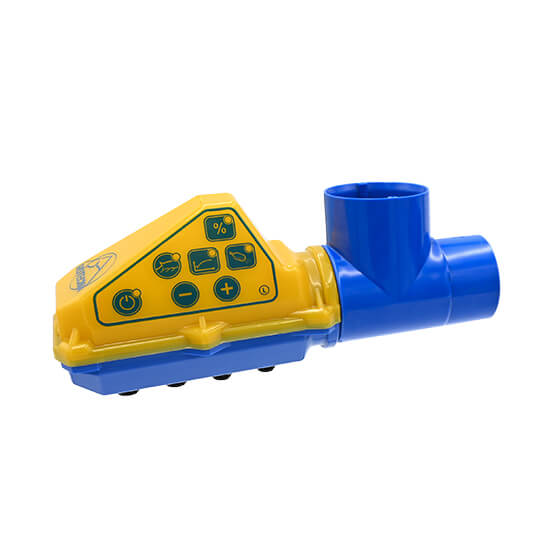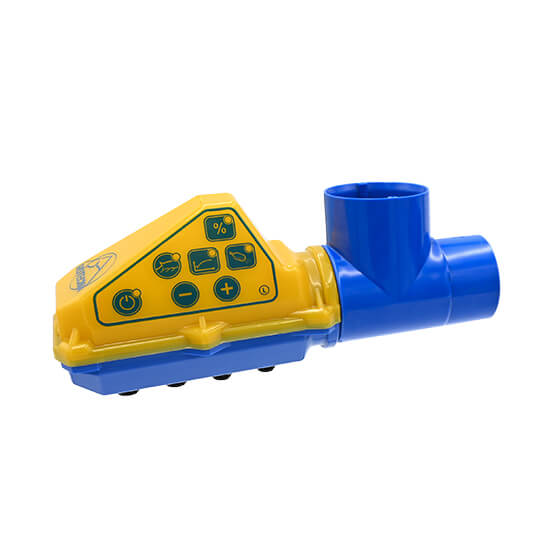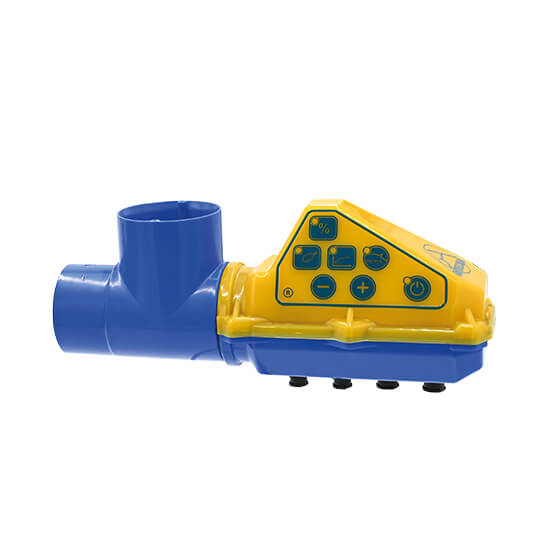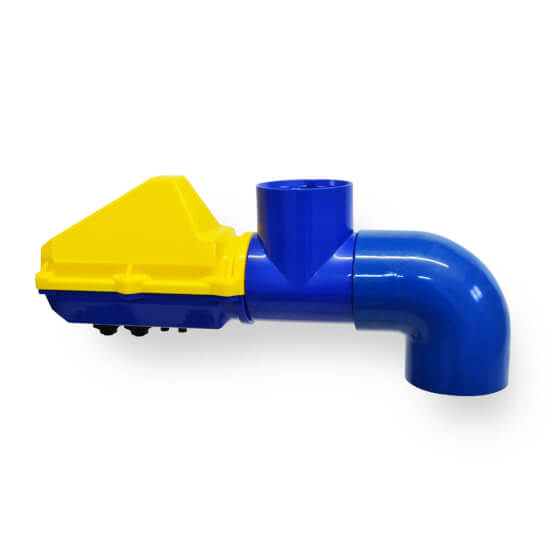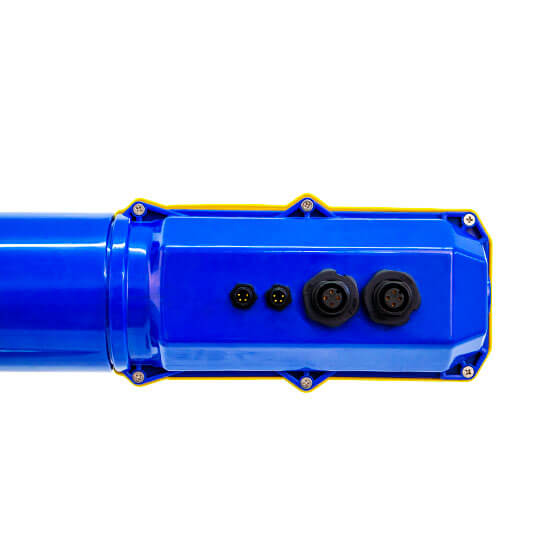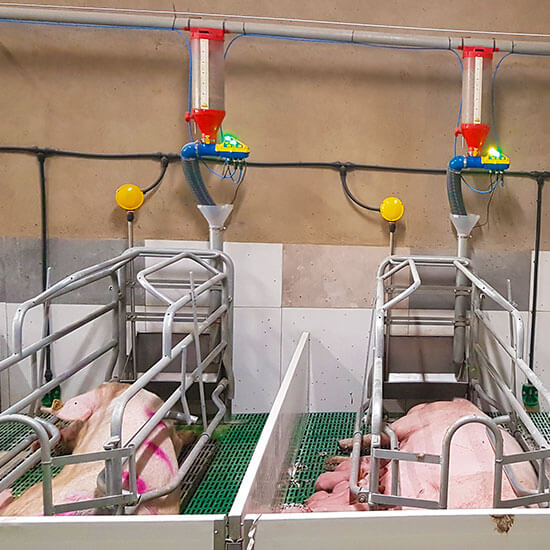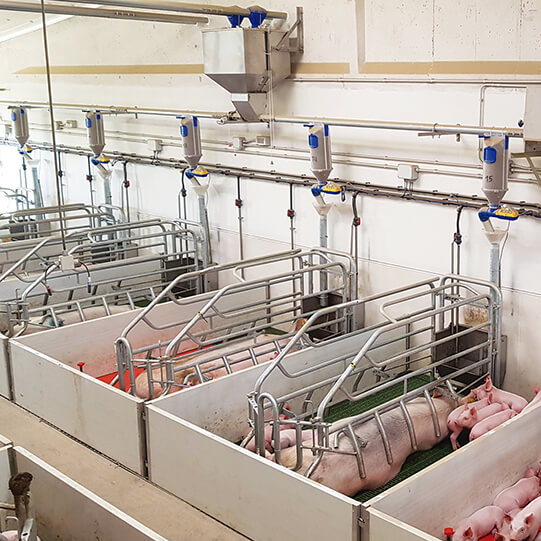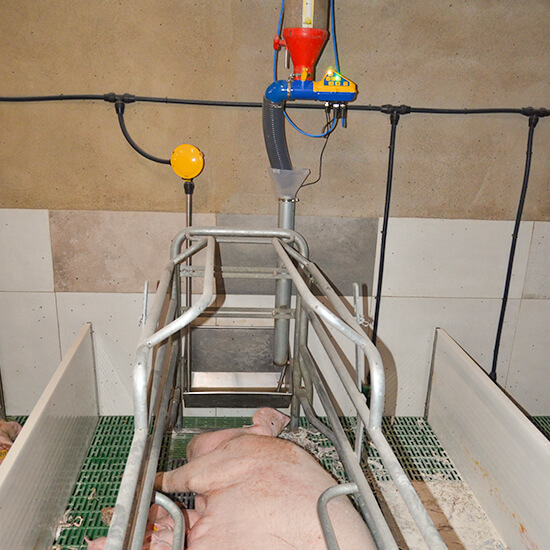 Accessories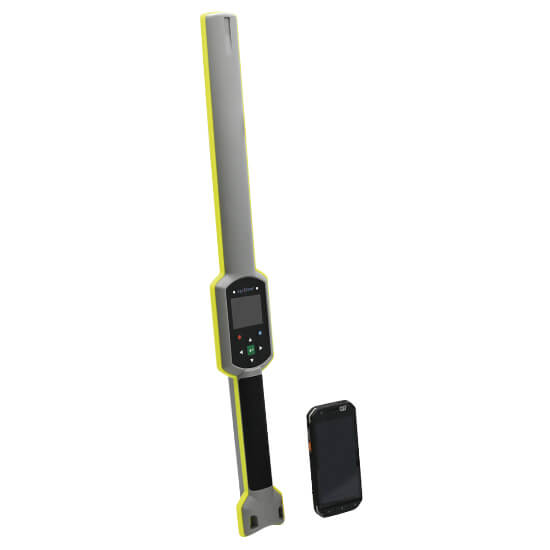 DOSIPOCKET
PDA for electronic feeding system for farrowing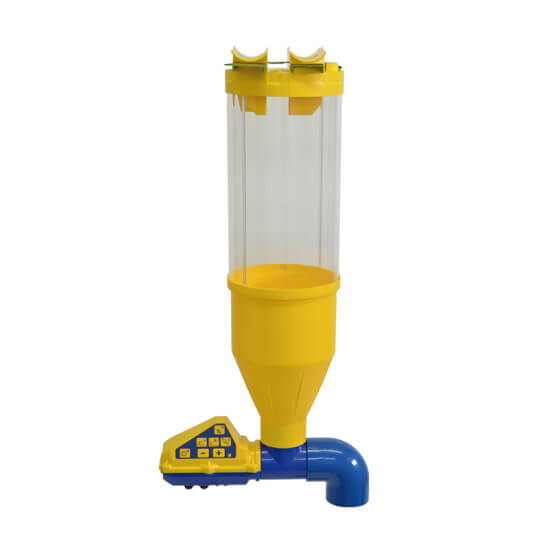 SIX-D DOSITRONIC
Tank for two types of feed for farrowing phase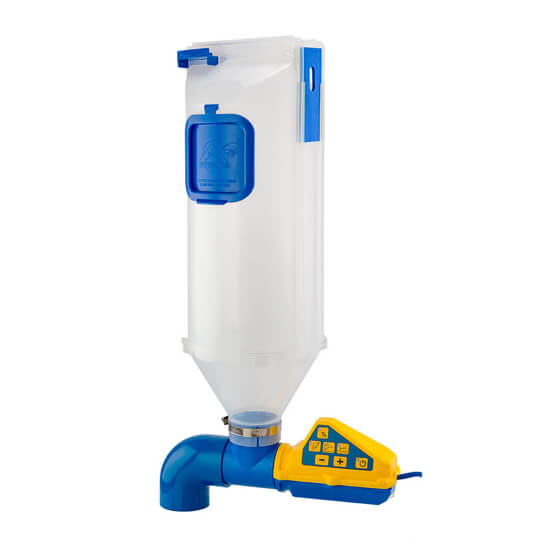 DOSITRONIC FOUR
Tank for storing feed in perfect condition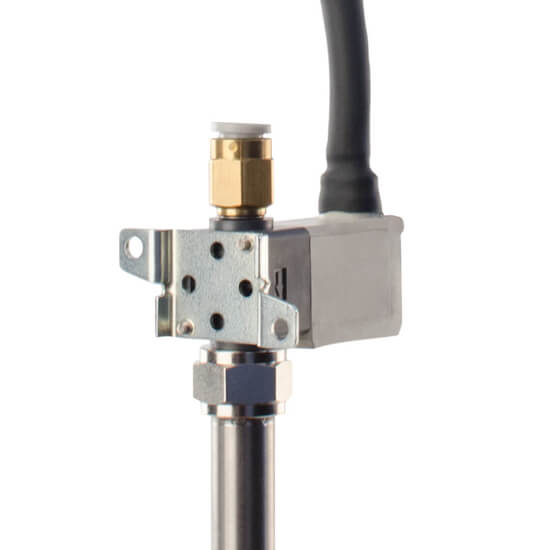 DOSITRONIC SOLENOID VALVE
Solenoid valve for adding water to dispensed feed in a controlled manner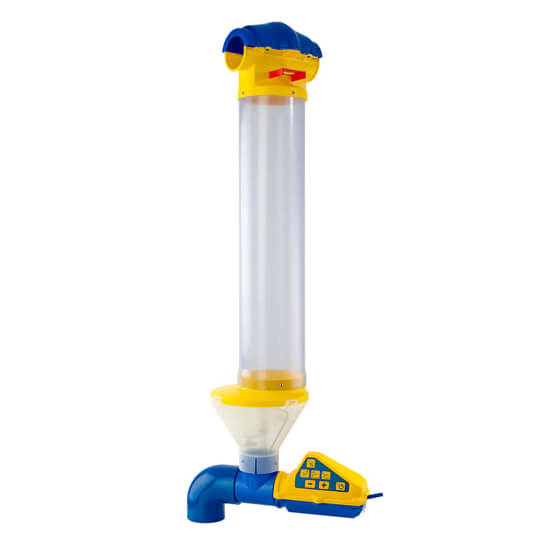 DOSITRONIC MEAL HOPPER
Feed tank for farrowing, options of Ø55mm or Ø60mm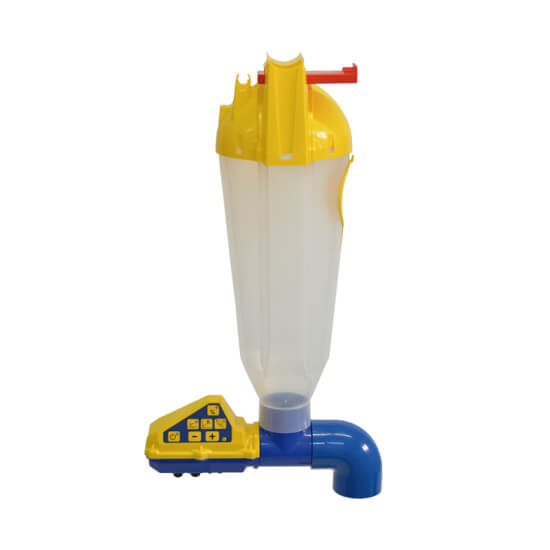 DOSITRONIC M
Electronic feeding system for maternity sows
---
Description
Dositronic is an electronic feeding system for farrowing sows that enables automatic application of feeding strategies. Dositronic applies feeding curves that are assigned to each animal individually, dividing the daily ration into several intakes. Fitted with sensor, which the sow has to trigger in order to be dispensed her ration. A system of LED lights instantaneously and intuitively indicates how the sow is eating and the feed level being applied, so the feed level can be reduced or increased by pressing a single button on the same device.
Models
Dositronic L (Left)
Dositronic R (Right)
Dositronic M
Advantages
Maximizes the feed and water consumption of farrowing sows
Increasing milk production significantly increases the number of weaned piglets per sow and year, while also increasing average weight and uniformity
Improves condition of sows after farrowing, which reduces the time for weaning to breeding and increases fertility, prolificacy and weight of the piglets born in the next delivery
Reduces feed wastage and labour required for feeding
Easy to install even in existing systems
Does not require technical training for everyday operation
Data analysis provides highly valuable information
Features
Highly reliable and accurate DC motor
Multiple installation options
Pushbutton panel available on left or right
Simple and intuitive operation
High capacity for analysis of feed consumption data
Related products
Accessories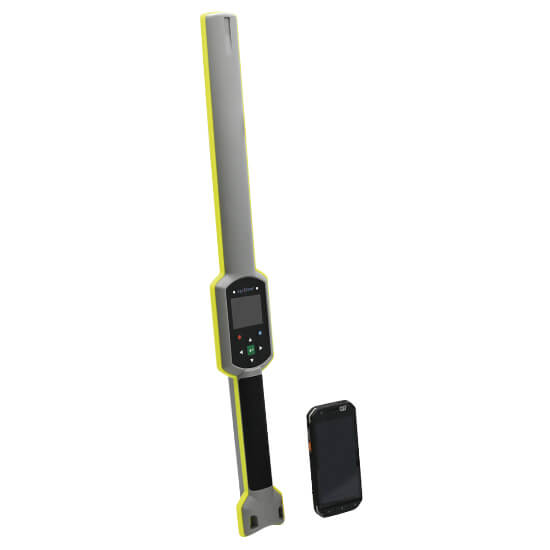 DOSIPOCKET
PDA for electronic feeding system for farrowing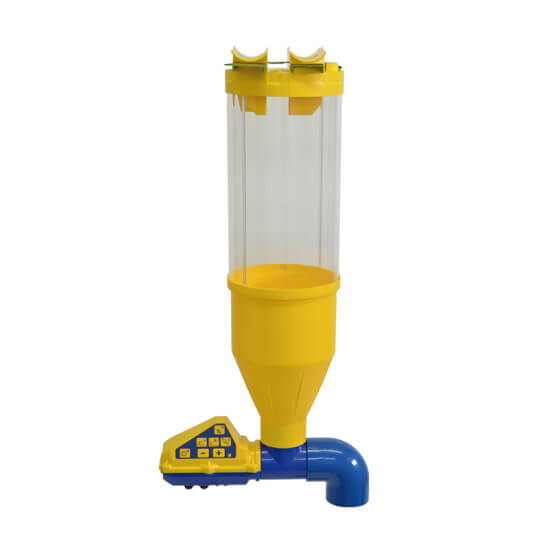 SIX-D DOSITRONIC
Tank for two types of feed for farrowing phase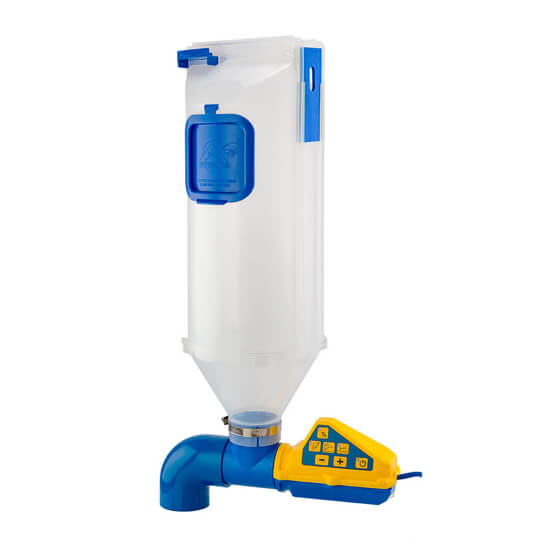 DOSITRONIC FOUR
Tank for storing feed in perfect condition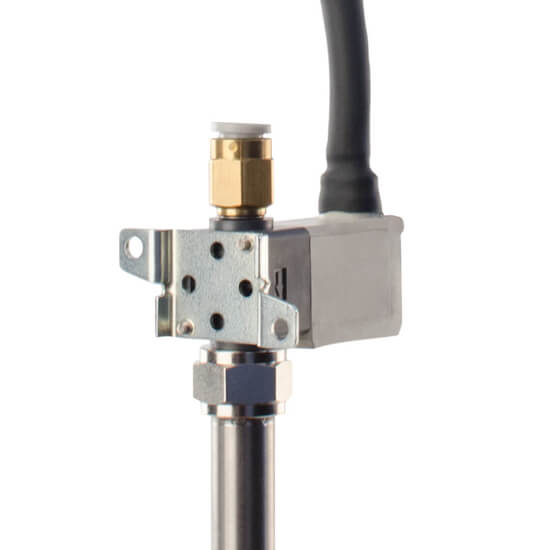 DOSITRONIC SOLENOID VALVE
Solenoid valve for adding water to dispensed feed in a controlled manner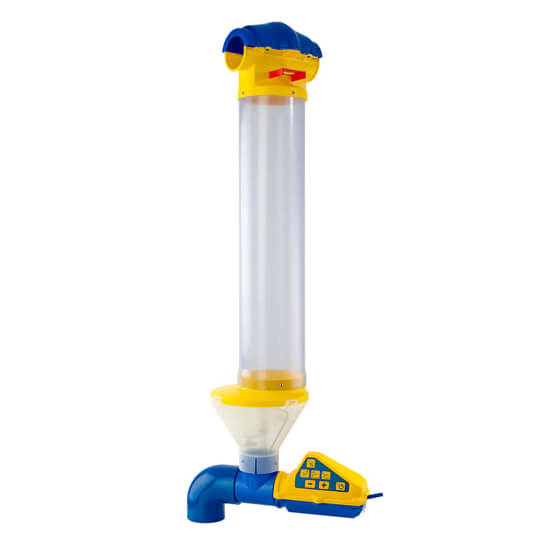 DOSITRONIC MEAL HOPPER
Feed tank for farrowing, options of Ø55mm or Ø60mm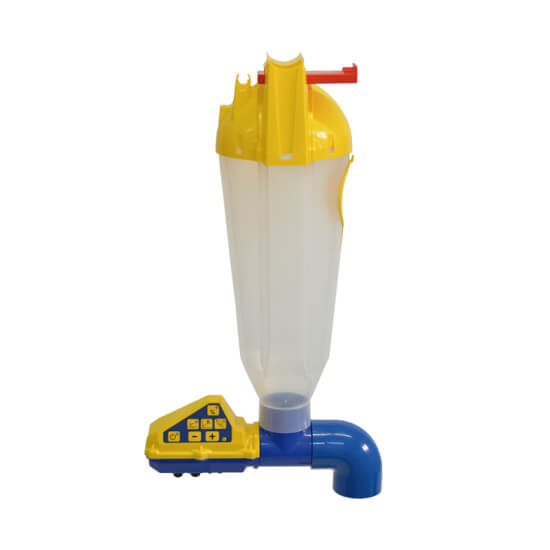 Latest news
---
The Canadian pork sector has a modern and technified structure, which has allowed it to position itself and be internationally recognised.
Read more
Distribution network
---
We work with an extensive worldwide distribution network so you can find all of our products in your region.
Contact us
Download the catalogue
---
Download Rotecna product catalogue and find all our product codes in a single document.
Download PDF